Here is my list of top Chromium or Google Chrome extensions.
Adblock Plus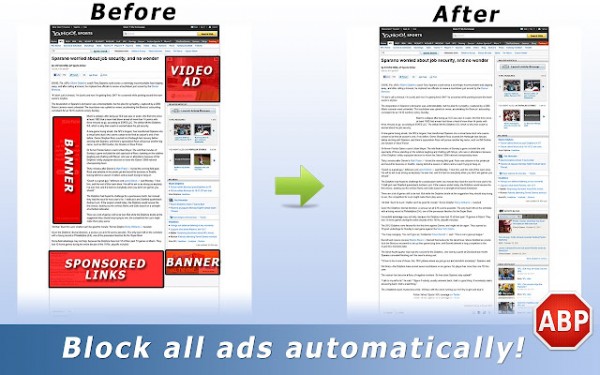 Adblock Plus is a community-driven open source project that aims to make the internet better for everyone. It was originally created for the Firefox browser and with more than 100 million downloads it has become the most popular browser extension in the world. They are now offering Adblock Plus for Google Chrome as well and the community is working hard to produce the same value you know from the Firefox version.
Better History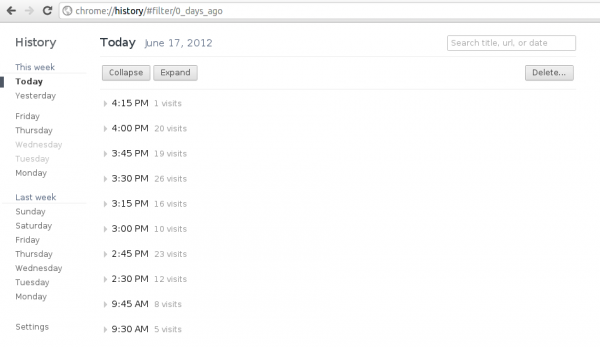 This extension replaces the default history viewer and give a better look at your browsing history. It provides best searching, the sharpest interface, and the most useful filters – for your history.
Clearly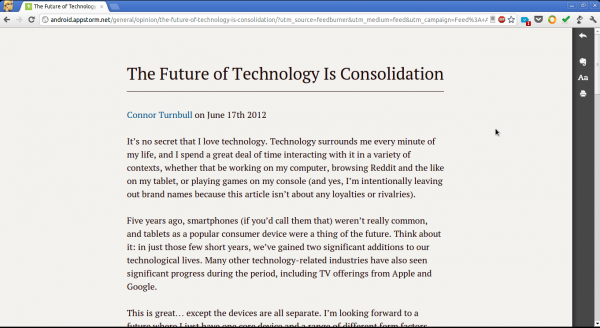 Clearly makes blog posts and articles clean and easy to read. Clearly eliminates all distractions from your online reading experience, and even allows you to browse multi-page articles in one, seamless view.
Context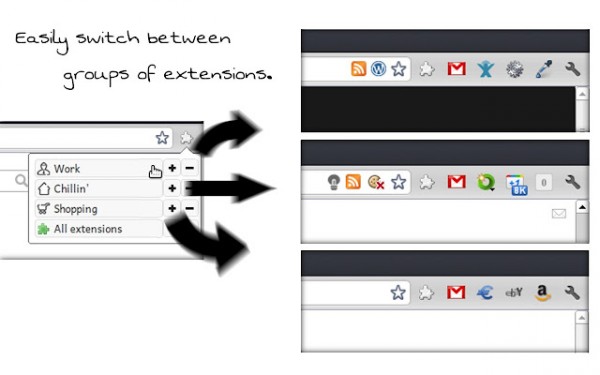 Take a look at your extensions, do you really use all of them all the time? Rather not. Do you know that these unused extensions are taking resources and space from you? They may also bug you with distracting icon animations and notifications. With Context you can stop that. Simply put extensions that you use for work, fun, shopping, socializing etc. into different groups ("contexts") and with one click switch between them.
RSS Feed Reader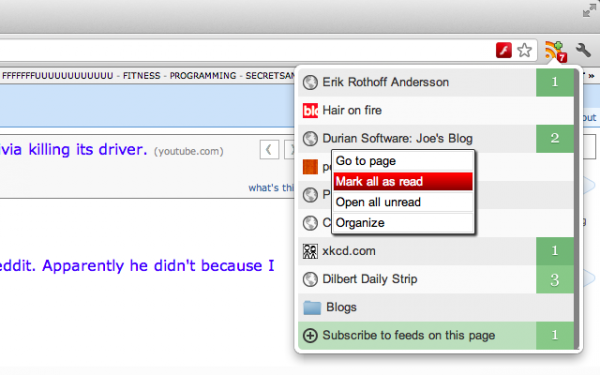 A simple and pretty way of keeping track of your latest RSS and Atom feeds. The best RSS Feed Reader extension for Chrome.
RSS Subscription Extension (by Google)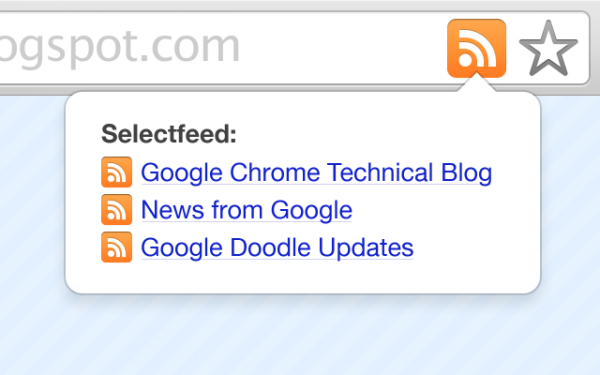 RSS feature is default on almost all browsers, but in chrome we need this extension. This extension auto-detects RSS feeds on the page you are reading and upon finding one will display an RSS icon in the Omnibox, allowing you to click on it to preview the feed content and subscribe.
Install RSS Subscription Extension
SearchO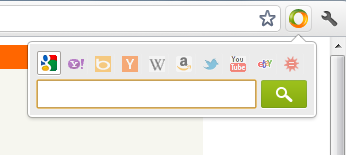 SearchO makes it super-easy to switch among the most widely used search options, so that searching the same terms on different search engines is just one-click away. Also we can define our own custom search websites.
StayFocusd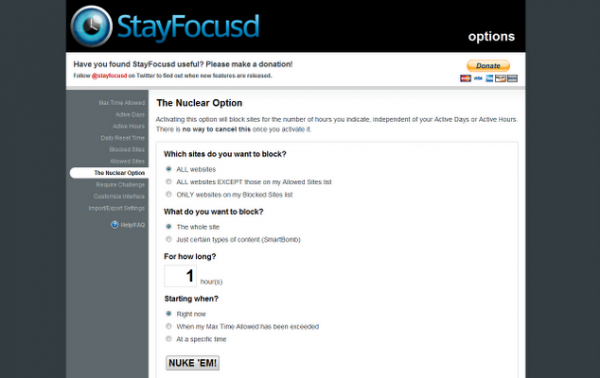 StayFocusd is a productivity extension for Google Chrome that helps you stay focused on work by restricting the amount of time you can spend on time-wasting websites. Once your allotted time has been used up, the sites you have blocked will be inaccessible for the rest of the day.
It is highly configurable, allowing you to block or allow entire sites, specific subdomains, specific paths, specific pages, even specific in-page content (videos, games, images, forms, etc).
Awesome Screenshot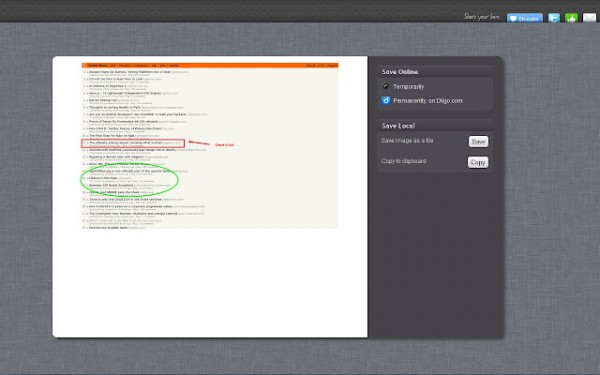 Screenshot tool to capture the whole page or any portion, annotate it with rectangles, circles, arrows, lines and text, blur sensitive info, one-click. This one is the most feature rich screenshot app for Chrome.
Session Buddy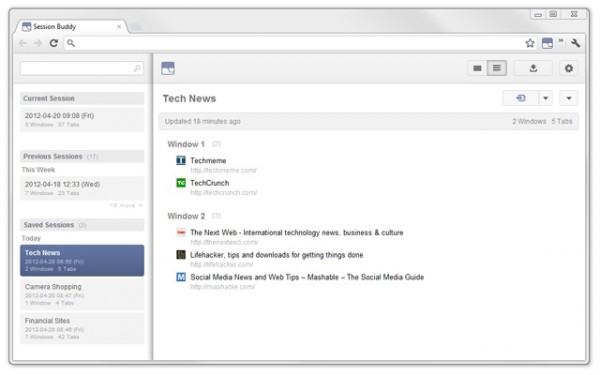 This extension help to view and save the state of all open browser tabs in the current or past browser sessions. Quickly restore your tabs and resume your web surfing after a browser or system crash. Also edit the sessions you've saved and restore them into the desired set of windows at any time.
PanicButton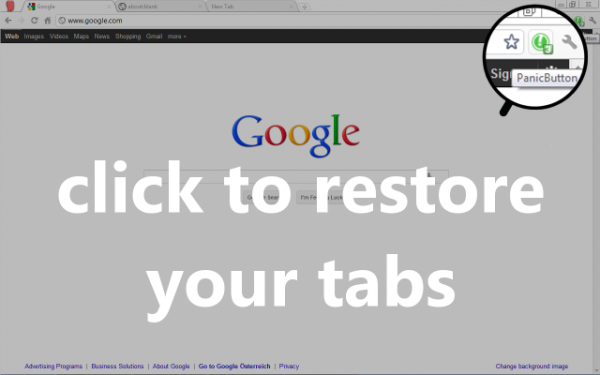 PanicButton makes it easier for you to hide all of your tabs at once just by clicking on a button. They are then saved as bookmarks in a separate folder. Afterwards, the PanicButton turns green and shows you how many tabs are currently hidden.
Speed Dial 2

Speed dial 2 is an extension which replaces original New tab page. Save your favorite pages in one place with quick access to apps, bookmarks and browsing history.
Any.DO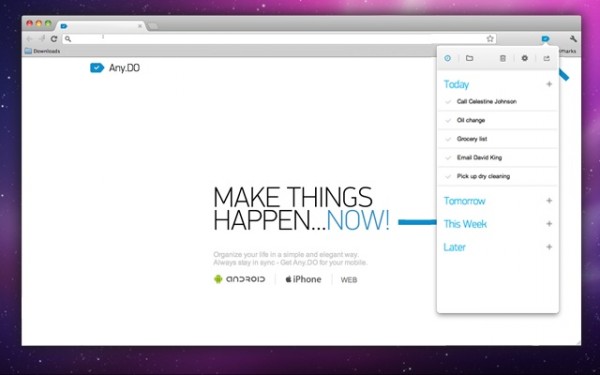 Any.DO is basically a to-do list manager that helps you remember everything you have to do.
Keep MORE Opt Outs
Permanently opts your browser out of online ad personalization via cookies for over 150 tracking companies
This extension is based on Google's "Keep My Opt Outs" extension, which covers around 60 tracking companies.
Facebook Disconnect
Facebook is notified whenever you visit one of the more than one million sites on the web that use Facebook Connect and has a history of leaking personally-identifiable information to third parties. Turn off the flow of your data to them! Facebook Disconnect blocks all traffic from third-party sites to Facebook servers but still lets you access Facebook itself.